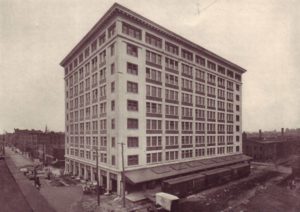 150 BAY STREET, is a landmark building listed on the Federal Register of Historic Places. Located in Jersey City's Powerhouse Warehouse Arts District, the building embodies the true artist/luxury loft experience, boasting ample sized rental spaces. Located just minutes from Manhattan, in a vibrant artist community all its own, this renovated warehouse is the ideal place to live, work and create!
LIVE
The lofts at 150 Bay Street are blank canvasses for you to design. Create your own private haven and revel in the light-filled open floor plans with 14′ ceilings, over-sized windows, and architectural details that distinguish 150 Bay Street as the premiere luxury loft community in the area.
WORK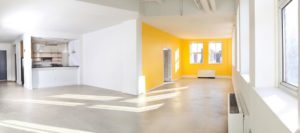 150 Bay Street offers true artists' live/work luxury loft rentals. With a modern twist, our luxury lofts ensure a comfortable and efficient work environment for a variety of professionals. 150 Bay Street is a superior place to create, a place to call home, the place you've been hoping to find and make it your own.
CREATE
Jersey City's Powerhouse arts warehouse district is home to a thriving community, consisting of working professionals and artists. When you create your home at 150 Bay Street, you'll be part of a cultural anchor. We are leading the movement with our inspiring art scene, not only fulfilling the promise of what downtown Jersey City was intended to be, but also uniting the new neighborhoods all around us. Escape into your own private sanctuary in the heart of a flourishing arts community!
The abundance of space makes it an ideal environment to define and redefine your needs. It's the perfect opportunity to fulfill the multipurpose needs of a multipurpose lifestyle, and the amenities help complete the package by enabling a truly modern, luxurious and convenient existence. These are the perfect spaces to entertain, refine your craft, and thrive!
Amenities Include:
Historic Details

Concrete floors

14′ high ceilings

Oversized windows

Stainless steel appliances in fully equipped kitchens

Granite counter tops

24 hour fitness center

24 hour concierge services

10,000 sqft rooftop deck

Live in Super
The Big Apple is literally a few minutes away! Manhattan's Midtown, Downtown and the Financial District are all easily accessible via PATH or the more scenic ferry. This makes getting to and from work a breeze in rush hour and late night! And if you want to keep it local, buses and the Hudson Bergen Light Rail (HBLR) make getting up and down the waterfront and into bordering neighborhoods a cinch.